Vehicle & General Polishing & Plating Limited ("V&G")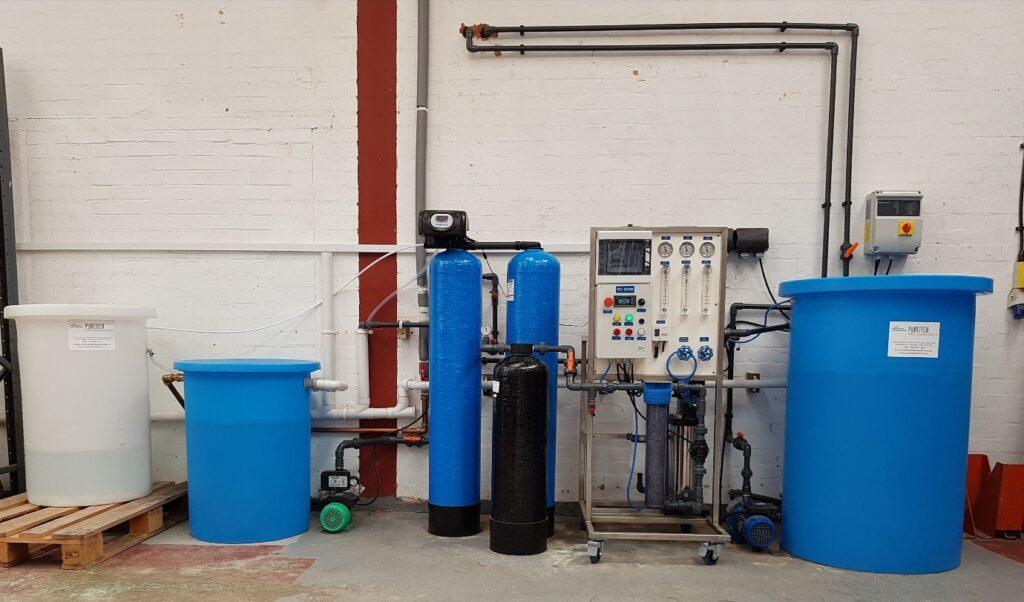 During the Spring of 2018 V&G approached Puretech Water Systems (UK) Ltd regarding their requirement for a reverse osmosis and water softening plant for their plating line. The company was recommended to V&G by another plating company in which Puretech Water Systems (UK) Ltd successfully installed a similar reverse osmosis plant back in 2014.
The main objective for V&G was to ensure they could produce, in-house, the quantities of purified water needed to support both their anodising and nickel treatment plants. In addition to this they were also looking to further improve the quality of water in other dipping tanks within their plating plant.
Since the installation of the reverse osmosis plant they have seen further improvements in the quality of the work being treated by the purified water. Tanks are now free of random solids and other undesirable electrolytes. The use of purified water has helped reduce the amount of time spent on labour intensive operations such as cleaning and drying work.