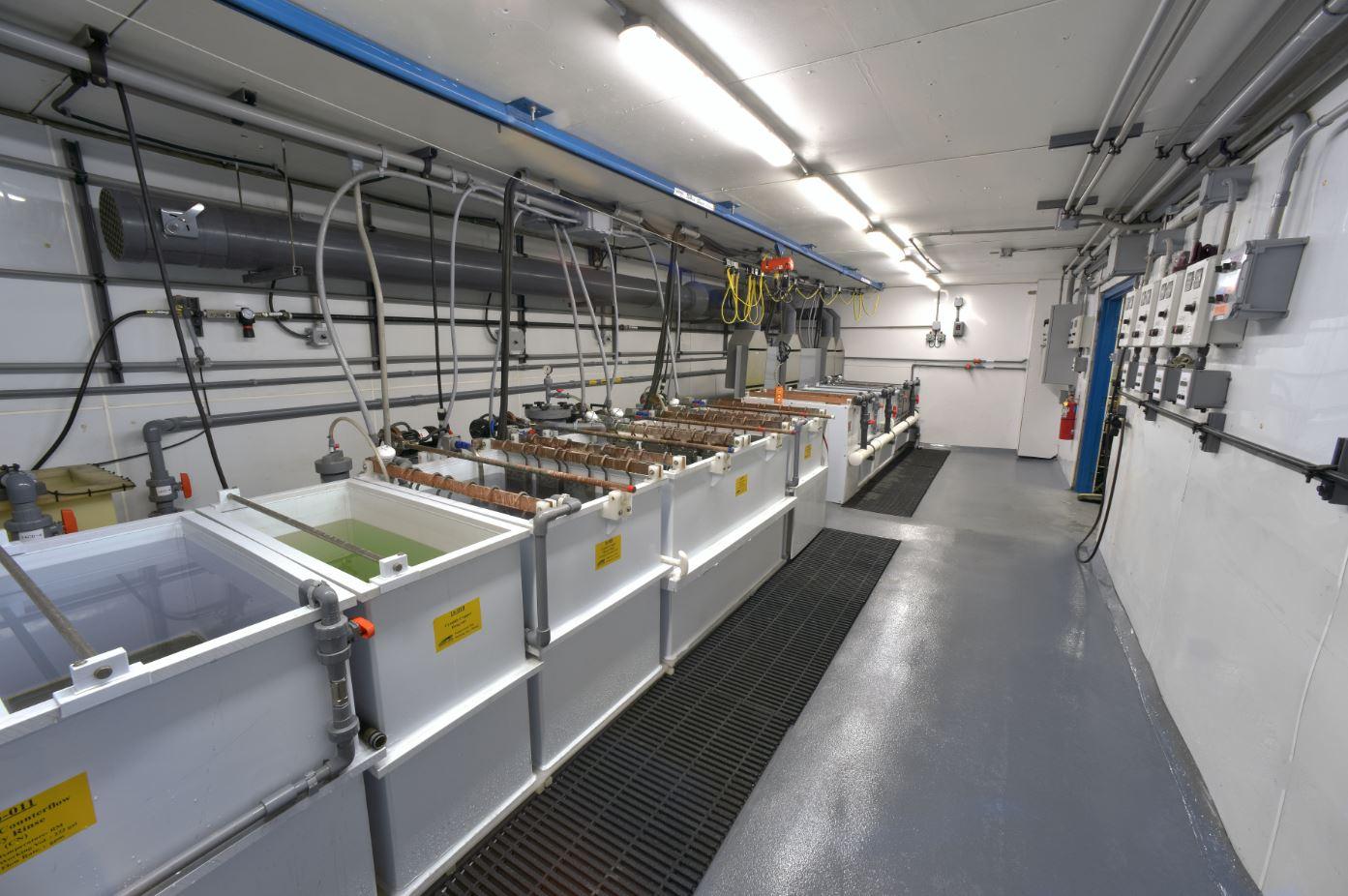 Explore our Electroplating Systems
Electroplating
Puretech Water Systems (UK) Ltd offers a wide range of reverse osmosis plant to the Electroplating Industry.
Our clients within this industry require a good grade of reverse osmosis water for rising of metal work as part of their plating process.
Reverse Osmosis water is an excellent solvent and therefore provides very deep cleaning of metal work which is being prepared for treatment as part of the plating process. Once the metal work is treated reverse osmosis water is also used as a final rinse which washes away any excess solutions leaving a consistent clear streak free final product.
Over the years Puretech Water Systems (UK) Ltd has worked with numerous commercial plating facilities and has designed, installed and commissioned many bespoke reverse osmosis plants. In addition to our own plant we also maintain many other existing reverse osmosis plants within the industry.
How does Reverse Osmosis work?
Reverse Osmosis is a high-pressure water process which forces water to be treated through a semi permeable reverse osmosis membrane. The membrane has two outlet channels. One being the permeate water (Purified) which passes the heavily filtered water onto the point of use application. This purified water typically has around 98% of the incoming contaminants removed, such as dissolved salts, bacteria, organics and pyrogens. The other outlet is where the rejected water (Concentrate) is sent directly to drain, or in some cases this concentrate water can be re-circulated back to the front of the reverse osmosis plant and re-processed to reduce water wastage.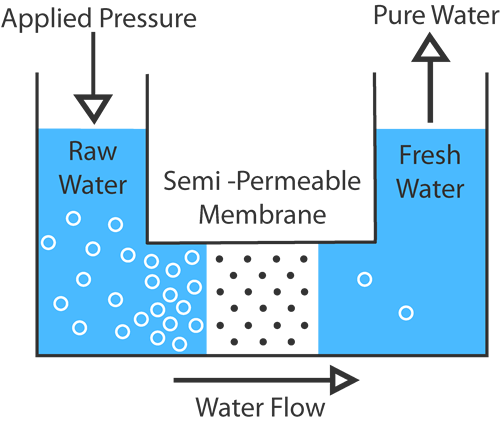 Benefits of Reverse Osmosis water systems